Why Enterprise Architecture?
We are asked this question quite frequently and have found the best way to answer is to draw a comparison to the true story of the Winchester House.
In 1884, rifle company heiress Sarah Winchester started renovating a house she bought in San Jose, California convinced that continuous building would fend off the ghosts of all those killed by the company's products. In order to save money, she did not hire an architect. When she died in 1922 and after 38 years of construction, she left a house altered by 147 different builders with no architecture or building plans. The result was a house with 160 rooms; 40 bedrooms; 950 doors; two upstairs external doors leading nowhere; 65 doors and 13 staircases to blank walls or windows; 24 skylights in floors; 47 fireplaces but only 17 chimneys, and six kitchens of which two had plumbing that defied gravity.
Although we would never do this with our homes, many organisations attempt to undertake business change and the renovation of IT systems and services without the appropriate architecture and planning. Consequently, a result from years of tactically "putting lipstick on the pig" is often inflexible and underperforming business systems and services which are far from agile.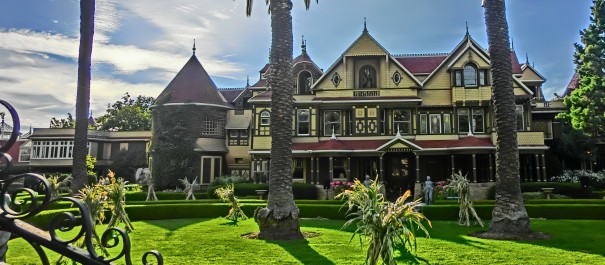 "IT investments are like any other investment. You must make a decent return or you go bust. It just happens faster with IT."
– Courtesy Peter Weill, Jeanne W. Ross "IT Governance"